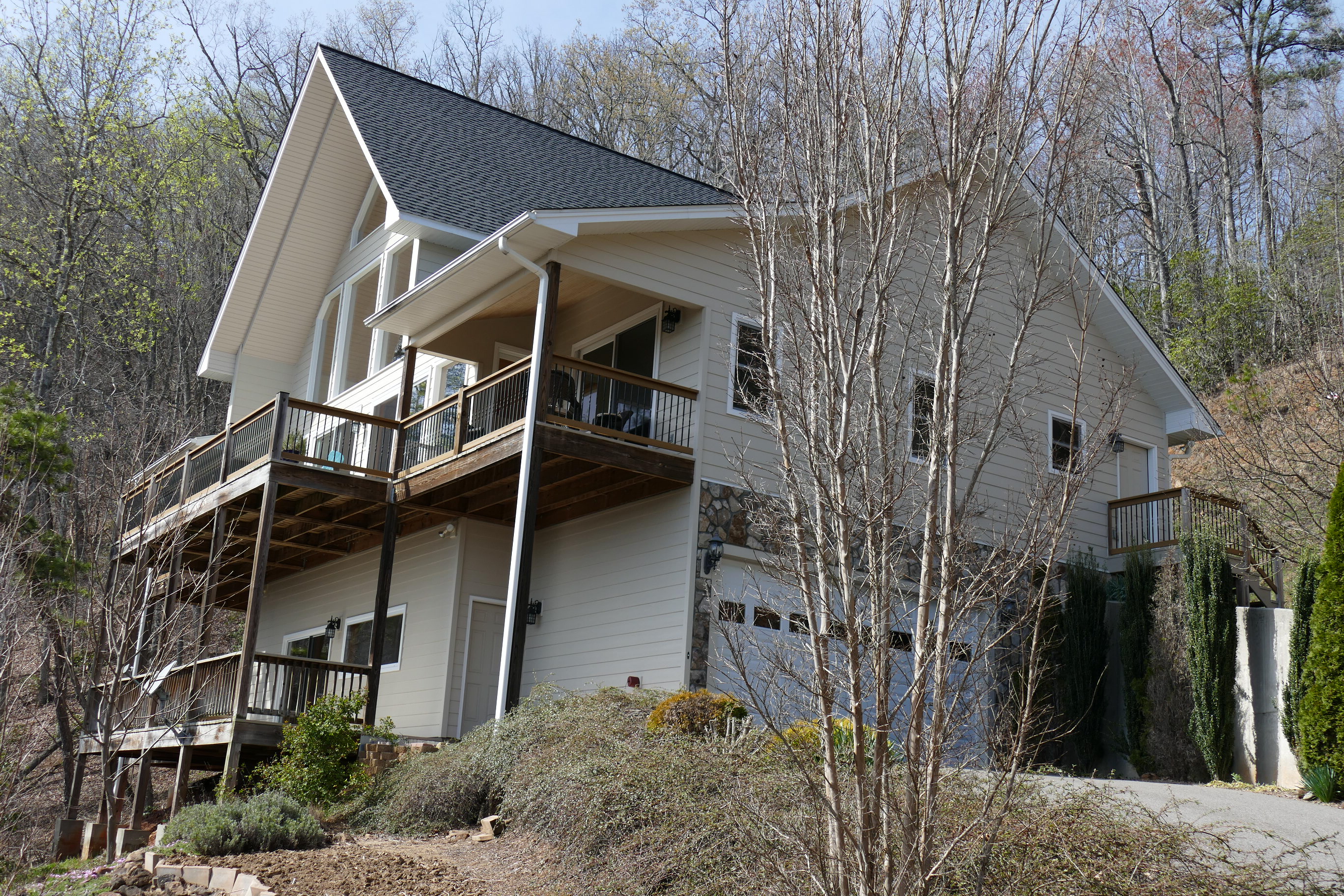 Luxury Estate Home in Franklin NC. And the VIEW! 3000 sq. ft. home with 1100 sq. ft. unfinished basement (plumbed for bedrooms, bath etc.). This home features T&G vaulted ceilings, glass wall living room with 8' Marvin Integrity Glass Doors opening to the deck, solid mahogany entrance doors, paved to the door, hardwood floors, phenomenal kitchen, wood burning rocked fireplace, 1100 sq.ft. 2 car garage w/storage. If you're looking for quality, come here! See the links below for further information (because this house has everything), pictures, and pricing.
Walk Through This Home in John's Video Tour Below!
Call us today to view this lovely home in person!
828-369-0000
Click HERE for further information and pricing.